The SACC is delighted to announce details of the first of two talks taking place in and around Cork City in the coming weeks in association with the 1st Cork International Salon of Photography.
Come join us for an evening with Barry Mead FRPS, EFIAP/p, MPAGE as he shows his award winning imagery.
Thursday, 05 December 2013 at 7.30pm
Venue: Tara Suite, Silversprings Conference Centre Cork
Entry fee: €5 per person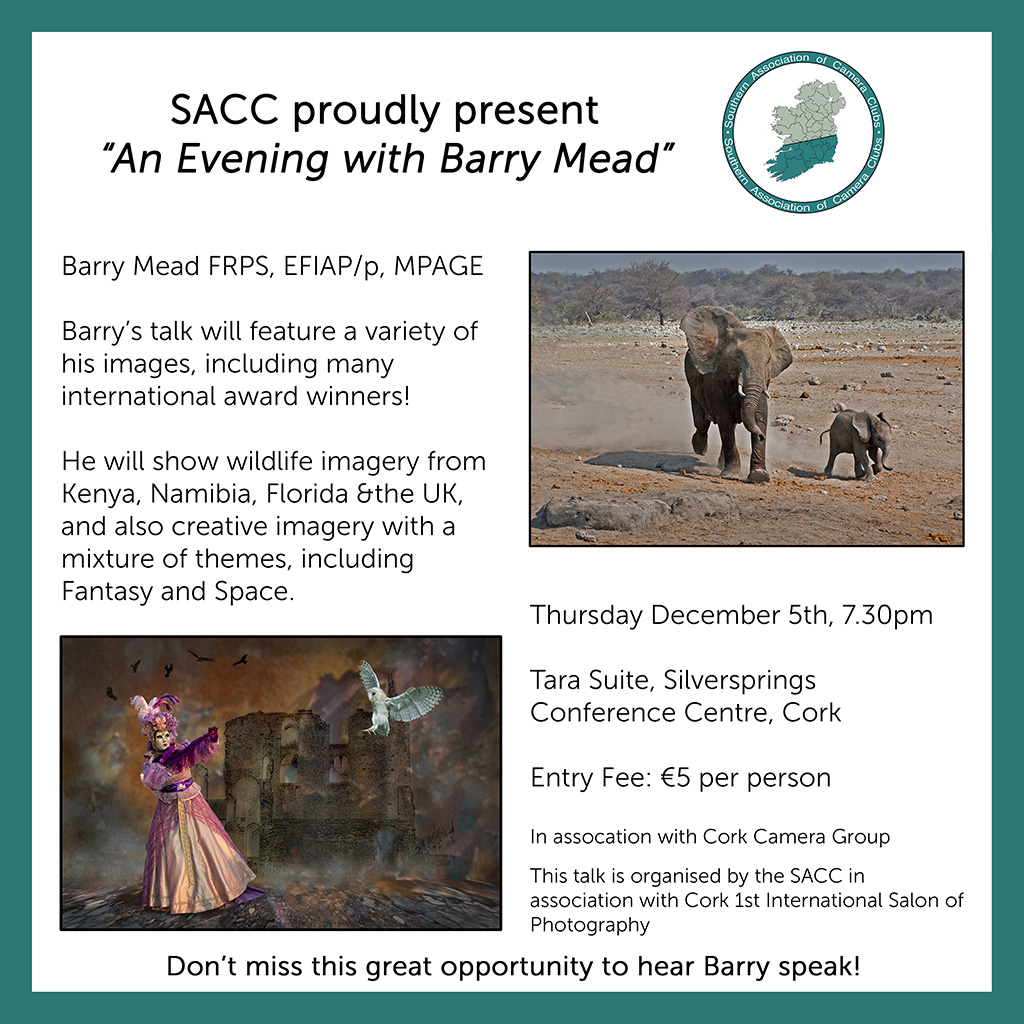 Cork 1st International Salon of Photography are delighted to recognise Canon as title sponsors of their salon.