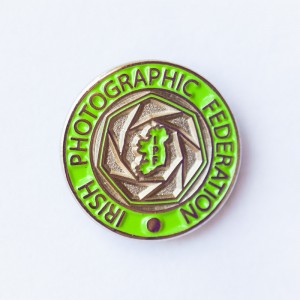 The SACC are delighted to announce that they are holding a distinction workshop on Saturday November 1st from 10am-1pm at the Horse & Jockey Hotel (close to Thurles). This workshop is aimed at those working towards a licentiateship distinction with the Irish Photographic Federation.  We're honoured to welcome the current chairman of the IPF Distinction Service, Mark Sedgwick, as our special guest and speaker on the day.
This is open to all (i.e., not restricted to SACC Clubs) and costs €15 per person.  Please note, this workshop is solely aimed at Licentiateship levels distinctions.
We will start with Mark talking about the requirements and guidelines for LIPF and describing the most common reasons for a panel being unsuccessful.
This will be followed by showing some unsuccessful panels with feedback from the photographers involved (to whom we thank for standing up and showing their work!).
Finally, we have a feedback session where you will be assigned to one of our experienced team to get feedback on your proposed panel. If you wish to avail of this, then you need to bring 30-40 6″x4″ (or similar) prints with you. You also need to register below. Please do not bring hundreds of images! You need to narrow down your best 30-40 images BEFORE you come to us! We will also not be in the position to look through hundreds of images on your laptop!  If you have a place at the November distinction sitting and already have mounted prints, you are very welcome to attend with those too.
Please note that every part of the session is open to all who attend as this is a learning environment .This includes your one-on-one session where you will have other applicants present (just like you will be watching and learning from their feedback sessions). At all times, please respect the person who is running the feedback session you are observing.
Please arrive by 9.45am, we start promptly at 10am.  Any profit from the event will be donated to Morgan O'Neill Fund and we hope that you will stay for the afternoon print sale in his honour.
We have unlimited spaces for the workshop itself, and for observing of feedback sessions, but not for the participating in the feedback sessions themselves. So, if you wish to attend and avail of a feedback session on your images, we need you to drop us a line via the form below so we can gauge interest. This is first come, first served basis. We may have spaces still left on the day, and they will also be assigned first-come, first-served on Saturday morning.
[si-contact-form form='7′]