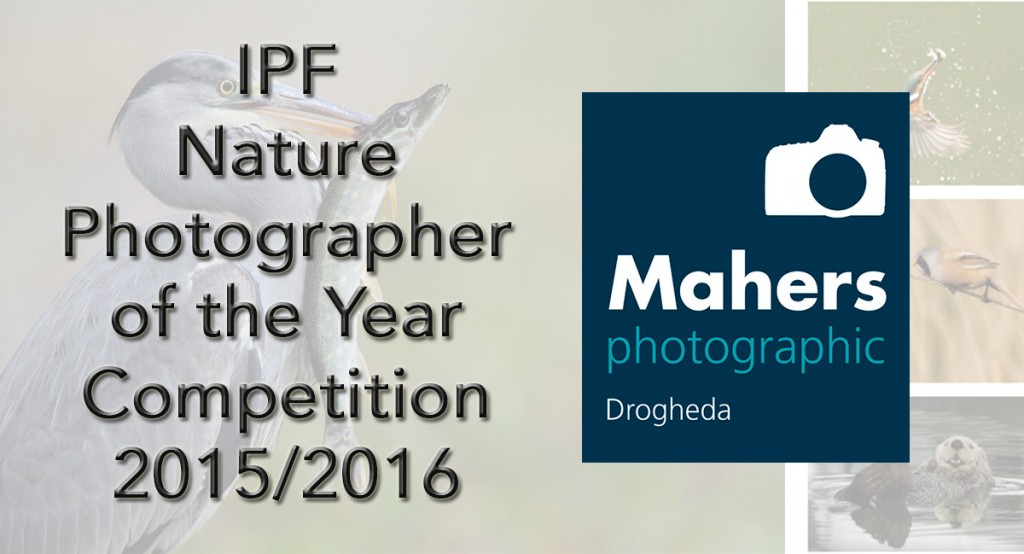 The SACC regional qualifying round of IPF Nature Photographer of the Year 2015/2016 in association with Mahers Photographic took place last Sunday (January 24th 2016) at the Celtic Ross Hotel, Rosscarbery, Co.Cork.
The event was extremely well attended again this year with photographers travelling the length and breath of the region to attend. We were delighted to welcome Michael & Richie from competition sponsors Maher's Photographic who were a very welcome addition to the event and with a massive variety of photography equipment available to play with on the day, there was many a photographer gone home wishing for that winning lotto ticket before the national finals in a few weeks!
Congratulations to all award winners, especially Charlie Lee from Clonakilty Camera Club who was crowned regional winner with his beautiful image 'Golden Plover'.  We'd love to show you his image, plus all other awards, but as the judging of the finals hasn't taken place yet, we have to refrain ourselves!
Thank you to our judge Gerry Kerr for his expert skills. Gerry had the unenviable task of judging solo due to illness of our second judge on the day. Thanks also to Clonakilty Camera Club for their amazing hospitality, to the Celtic Ross Hotel who looked after us all so well at a great venue and to the SACC Committee all their work relating to this event.
We'd also like to say a big thank you to Jim McSweeney for his beautiful calligraphy skills on certificates yesterday!
Report cards will be sent out shortly. Images were marked out of a maximum score of 9 points.  The qualifying mark for all sections was 7 points and above, with the exception of the Projected Open section where the qualifying mark was 6 points.
We hope to see you all travel again to Kilkenny in a few weeks for the finals and with a bit of luck, maybe it'll be an SACC photographer taking home the silverware this year!!
Click here for list of award winners
Presentation and some other photos from the day are shown below. Click to enlarge.