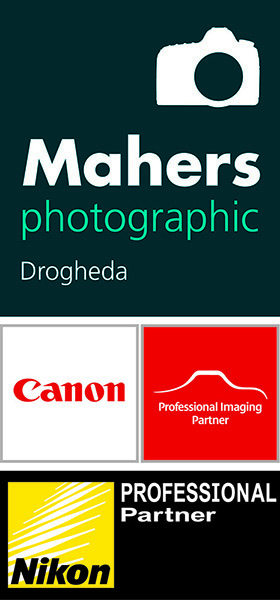 The SACC Regional Qualifier of the IPF National Nature Competition 2014 in association with Mahers Photographic will be held on Sunday, January 26th @ Amelian Theatre, Mallow, Co.Cork.  Full schedule for the day will be released before event.
There are a couple of changes to the competition this year, including the introduction of a new projected category called 'The Natural World'. Images in this category only do NOT need to meet the FIAP Nature requirements.  The other change relates to the introduction of advanced/intermediate levels at National Finals. Please read this article on IPF website for further information and refer to 'Frequently Asked Questions' at the end of this article for more info on how to enter.
Please note:
Your images must be entered via online system (http://sacc-nature.picturk.com) by midnight on Friday January 24th.  Projected images must be registered and uploaded, while print entries need to have their titles entered.  There is also an option on the online entry form to enter on behalf of someone else (or have someone else register your entries if you aren't comfortable using computers).
Prints MUST be presented in 20″x16″ mount.
Prints which do not qualify for finals may not be collected until released at the end of the competition day by SACC committee.
It is your responsibility to read and understand the rules prior to entering. If you have any queries, please contact us via the contact page!
Where
Amelian Theatre, Mallow, Co.Cork
When
Sunday, January 26th 2014
Entry Fee
One section: €10
Two sections: €15
Three sections: €20
Four or more sections: €25
Sections
Open sections:

Colour Print (FIAP)
Projected Image (FIAP)
NEW – Projected – The Natural World

Themed sections:

Colour Print – Peatland Ireland (FIAP)
Projected Image – Birds Feeding (FIAP)

In addition, the SACC will be awarding certificates for

Best Flora
Best Fungi
Best Bug

(Best flora, fungi & bug are SACC awards and not applicable for national finals)

How many images
You may enter up to three images in each of the open sections and up to two images in each of the themed sections.
How do I enter              
Entry must be completed via http://sacc-nature.picturk.com
Nature photography definition
Nature photography definition
Who are the judges
Mark Sedgwick FIPF EFIAP – Celbridge Camera Club
Jack Malins ARPS – Wicklow Camera Club
Awards
Medals will be awards for 1st, 2nd and 3rd place in open sections for both intermediate and advanced.
A medal will be awarded to first place in themed sections (providing that there are at least 10 photographers entered, otherwise a certificate will be awarded).
Certificates will be awarded for best flora, fungi and bug.
Certificates for honourable mentions will also be awarded.
Rules
Full rules for this competition available on this link on IPF Website

Further info
For further information about the new category and other changes, please refer to this article on IPF Website
Closing date
Midnight on Friday January 24th, 2014
Frequently Asked Questions
How do I enter?
Entry & payment this is via online system which can be accessed here: http://sacc-nature.picturk.com
When is the closing date?
Midnight, Friday January 24th.
Do I need a Paypal account to enter?
No. You can use Paypal as a guest user without creating an account.
What type of cards can I use with Paypal?
PayPal accepts the following cards:
Visa / Delta / Electron
MasterCard / Eurocard
PayPal Top Up Card
Maestro
American Express
Debit cards (also known as bank cards) are accepted if they have a Visa or MasterCard logo.
What do I need to do if I'm entering projected images?
As well as registering your details and paying the entry fee, you need to upload the images as part of the entry process and provide titles for the images in the boxes provided. Jpgs only, sized to 2400 pixels maximum on longest edge.  If you are entering projected images only and no prints, once you have finished this process and paid online, you are all set.
I'm only entering prints in the competition. Do I still need to enter online?
Yes. For print entries, you need to register  your details along with the titles for the images and pay the entry fee. You do not need to upload a copy of the file. You need to bring the prints on the morning of the competition to receive your competition ID. Your prints must be clearly labelled on the back with your name, image title, competition category, level (intermediate/advanced), camera club and the unique entry ID you will receive when you complete online entry. Minimum print size 10″x8″, however all prints must be mounted in a 20″x16″ mount. Your entry ID will look something like this "bfbrabaqybr-DPO-0000002508". Please ensure this number is on the back of your print and bring along a copy of your entry form printed from website.
I'm not comfortable using computers or I don't have internet access, can I get a friend/colleague to enter for me?
Yes. On the online entry form, there is an option to facilitate this.  Your friend/colleague must tick the box that says "Click here if you are entering photographs for another photographer" and fill out the details required.
I want to turn up and enter on the day of the competition. Can I do this?
No. All entries must be pre-registered by competition closing date.